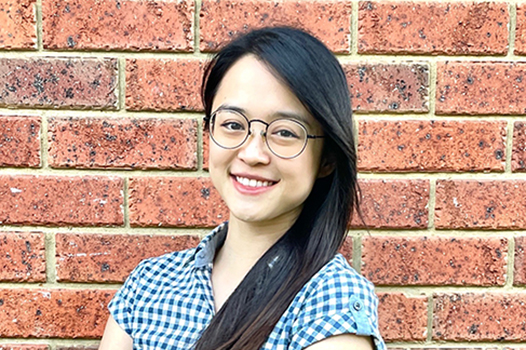 Evelyn Chan
Evelyn possesses exceptional skills as a Physiotherapist and has accumulated extensive experience working with a diverse caseload, including workers, athletes and members of the aged community.
Previously, Evelyn worked as a Physiotherapist at a private clinic, providing assistance to workers and athletes who were experiencing musculoskeletal problems. She also conducted clinical Pilates sessions for general rehabilitation, management of musculoskeletal and neurological conditions, as well as antenatal and postnatal care.
Evelyn has also worked in aged care facilities and in the community as a Physiotherapist and Team Leader. She has helped older individuals manage pain and address falls and functional decline, as well as conducting training sessions to her team and care staff at aged care facilities. During this role, she gained experience supporting participants living with a range of conditions, including:
Stroke
Motor Neuron Disease
Multiple Sclerosis
Evelyn is committed to continuously enhancing her expertise, and has pursued additional training in various rehabilitation techniques to better assist her clients. This includes dry needling, Pilates training and Kinetic Link Training.
"I love empowering people so that they can participate in the activities they enjoy and live the life they want to live," she says.
Evelyn is supporting NDIS participants in metropolitan Melbourne.