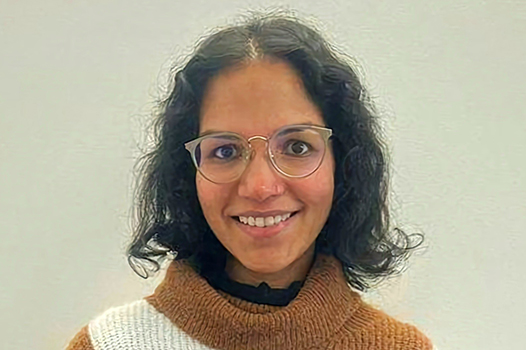 Gayathri Menon
Gayathri is a compassionate Speech Pathologist at Ability Action Australia, where she brings her expertise in working with individuals across the lifespan in the NDIS to make a significant impact on their communication abilities and overall quality of life.
Gayathri began her career as a new graduate in 2020, working in Canberra. Since then, she has gained extensive experience working with both children and adults with a wide range of conditions, including autism, attention deficit hyperactivity disorders, communicative disorders, swallowing disorders and complex communication difficulties associated with:
Huntington's disease
Parkinson's disease
Multiple sclerosis
With a particular focus on articulation (speech sound disorders) and dysphagia in progressive neurological disorders like traumatic brain injury, stroke, Huntington's disease, Parkinson's disease, Gayathri has honed her skills in addressing speech and swallowing challenges in individuals with these conditions.
Additionally, she has developed a keen interest in working with paediatric clients who have cleft palate, specifically related to speech sound disorders and feeding and swallowing difficulties.
"I enjoy giving people with disability a voice and increasing their independence so they can accomplish their goals," she says.
Gayathri is supporting NDIS participants across northern Perth.