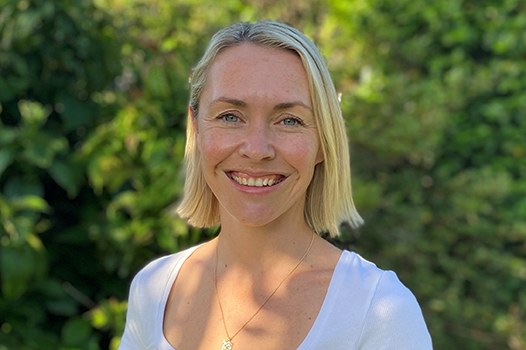 Hayley Harwood
Hayley is skilled Senior Exercise Physiologist with extensive experience in implementing evidence-based exercise interventions for adults facing complex neurological conditions.
With an in-depth understanding of diverse conditions. such as Spinal Cord Injury, Traumatic Brain Injury, Multiple Sclerosis, Parkinson's Disease, Charcot Marie Tooth, Motor Neurone Disease, Muscular Dystrophy, Functional Neurological Disorder, and Hereditary Spastic Paraplegia, she has consistently demonstrated her commitment to enhancing the lives of individuals with neurological challenges.
Hayley's experience extends to the delivery of neuropilates-based exercises, where her proficiency shines in improving trunk control, postural endurance, range of motion, and overall mobility.
In her role with Ability Action Australia, she supports participants to:
Improve their mental health, wellbeing and self-esteem
Effectively self-manage their condition
Improve participants' mobility and physical function
"I find it extremely rewarding and inspiring to support people living with disability to reach their therapy goals," she says.
Hayley is excited to be supporting NDIS participants across Newcastle.