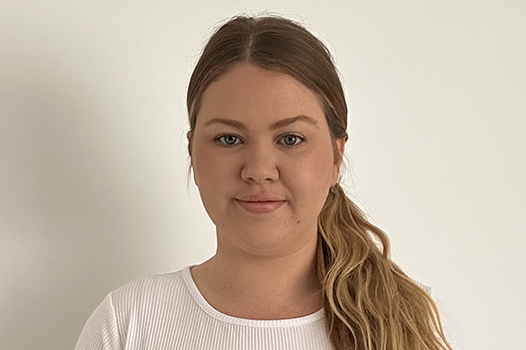 Jessica Scott
Jessica is a Senior Occupational Therapist with nearly five years of dedicated service in the community sector. Her expertise is primarily centred on addressing physical health conditions, with a specific focus on individuals dealing with neurological disorders, amputations and related challenges.
Throughout her career, Jessica has predominantly worked with adult and elderly populations, and her deep passion lies in this area of practice. In her previous role, she demonstrated her proficiency in managing individuals with complex physical presentations, a testament to her commitment to making a tangible difference in the lives of her patients.
Jessica's experience includes the prescription of assistive technology to enhance the independence and wellbeing of her clients. She is also skilled in manual handling techniques, prioritising the safety and comfort of those under her care.
In her role with Ability Action Australia, Jessica is responsible for:
Assessing participants to understand challenges facing them
Creating treatment plans
Collaborating with other allied health professionals
"I love having the opportunity to positively impact people's lives. It's always rewarding watching participants thrive and overcome any of the challenges they were facing," she says.
Based in Wyong, Jessica is excited to be supporting NDIS participants across the Central Coast.