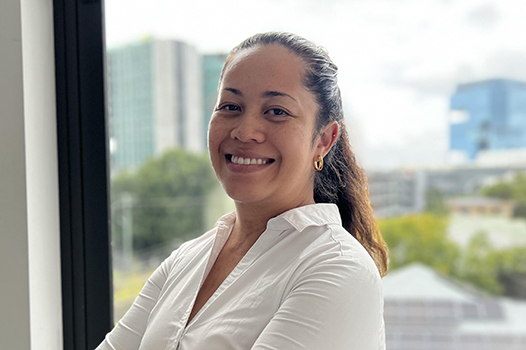 Joans Launiuvao
Joans is an experienced Senior Physiotherapist with a passion for improving the lives of individuals with disability. With nine years of experience in the community setting and an additional 12 months of specialised experience in the NDIS, Joans possesses a comprehensive understanding of the challenges faced by clients with disability.
Throughout Joans' career, she has gained expertise in both community-based and Queensland Health community settings, providing her with a well-rounded perspective on the delivery of physiotherapy services.
She is skilled in:
Conducting functional assessments
Building rapport with all clients and collaboration
Creating tailored therapy programs based on client goals
Providing quality mentorship/supervision to new starters
With a vast array of clientele, Joans has worked with individuals from various age groups. Her experience encompasses a broad range of disability, including but not limited to Huntington's disease, cerebral palsy, Parkinson's disease, and multiple sclerosis.
"I love helping people with disability realise their fullest capacity and also learning from them about how we as a society can be more inclusive of all people with disability to enjoy life as every human being deserves," she says.
Joans is supporting NDIS participants in North Lakes.