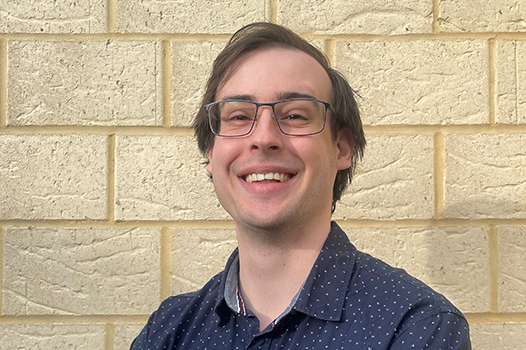 Joshua Ogden
Joshua is an experienced Exercise Physiologist with a successful track record in the private sector, where he primarily worked with clients referred through the Medicare system and EPC referrals. Specialising in musculoskeletal conditions such as lower back pain, osteoarthritis, osteoporosis and frozen shoulder, Joshua has conducted both individual and group sessions.
His experience extends to the NDIS space, where he has worked with adults and the aged population facing diverse challenges, including glaucoma and near complete total blindness, mental health conditions (anxiety, depression) and cerebral palsy.
He has experience performing cardiovascular fitness assessments. Additionally, he has conducted balance assessments, such as the Berg Balance Assessment Protocol and timed up and Go Assessment, along with strength assessments, including sit-to-stand assessments.
Joshua has provided invaluable support managing clients with muscular dystrophy, multiple sclerosis, progressive supranuclear palsy, Huntington's disease, and Parkinson's syndrome. He employed a comprehensive range of therapeutic approaches, including:
Hydrotherapy
Home-based therapy
Balance exercises
"I love being able to support participants and help them achieve their goals and overcome the challenges they face," he says.
Joshua is supporting clients in Jandakot and the surrounding areas.