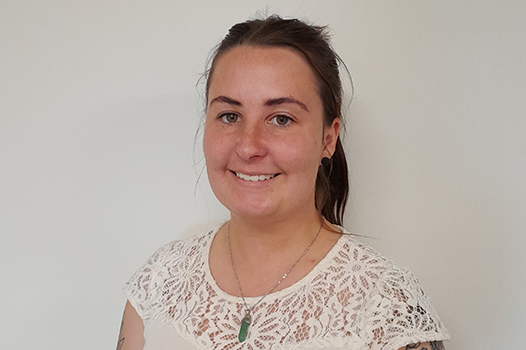 Kirslyn Conlon
Kirslyn is a skilled Behaviour Support Practitioner who fosters positive outcomes for individuals through coaching, counselling, and mental health support. She possesses a diverse background working with adolescents and adults, along with extensive experience in vocational guidance and mental health intervention.
Kirslyn creates behaviour support plans tailored to individual client needs. Her focus is on promoting skill development, emotional regulation, and adaptive behaviours. She collaborates closely with clients, their families and support teams to establish goals and strategies for achieving optimal outcomes.
Kirslyn can utilise a range of therapies, including:
Animal Assisted Therapy
Storytelling Therapy
Dialectical Behaviour Therapy
"I love making a positive impact in the lives of NDIS participants. It's very rewarding helping participants increase their independence and gain new skills," she says.
Kirslyn is supporting NDIS participants across Camden, Wollondilly, Macarthur and the southern highlands.