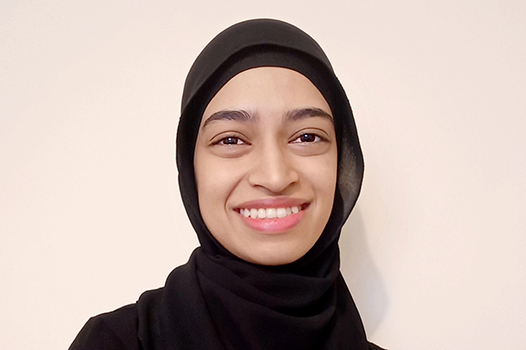 Nasmia Khan
Nasmia is a Speech Pathologist at Ability Action Australia with experience working with children between the ages of two and 16 years old. She has supported participants with concerns around speech, language, literacy, social skills and fluency.
In her previous role at a paediatric private practice, Nasmia administered assessments and provided therapy to help children achieve their communication goals. She is skilled in developing and implementing individualised treatment plans, and she is passionate about helping children reach their full potential.
Nasmia is dedicated to providing the best possible support to every participant she works with and their families. She has supported those living with a range of conditions, including:
Autism spectrum disorder
Attention-deficit hyperactivity disorder
Global developmental delay
"I love being able to witness the confidence they develop in themselves and their ability to achieve their goals, as well as the difference it makes to them in their everyday functionality," she says.
Nasmia is supporting NDIS participants in South Brisbane.