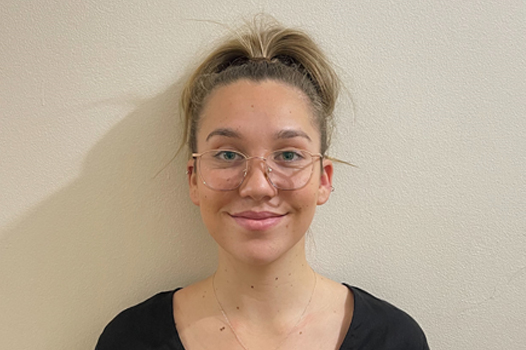 Shiarna Tarasenko
Shiarna is an integral part of our multidisciplinary therapy team. Guided by our fully qualified therapists, she is involved in producing therapy resources, organising and running groups, and supporting our valued clients to achieve their goals.
Before joining Ability Action Australia, Shiarna worked with adolescents and adults living with autism. Her role as a mentor was to engage with these individuals and their families to provide quality care, guidance and mentorship on life skills.
To date, her university placements have included positions in an acute hospital environment, working in the renal, acute surgical, and sub-acute rehabilitation wards. Shiarna completed initial assessments and functional reviews, and provided patients with falls education, energy conversation techniques, pressure care management and equipment prescription.
In addition to studying to become an Occupational Therapist, Shiarna is a qualified lifeguard and has worked at the Sydney Olympic Park Aquatic Centre. She is trained in first aid, CPR, and water safety, and is a designated fire warden.
Her goal is to maximise an individual's independence, and she derives a great deal of satisfaction from seeing people improve their ability to perform meaningful tasks.
Shiarna is excited about working across western Sydney, helping to guide and support NDIS participants to achieve their goals.