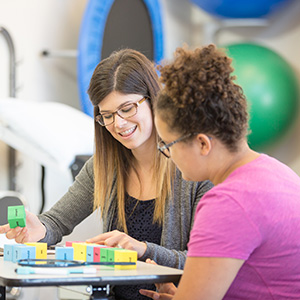 Ability Action Australia provides Occupational Therapy for NDIS Participants designed to help NDIS participants bring their NDIS plan into action, maximise their independence and achieve their goals.
Our Occupational Therapists are highly skilled local people who have experience in assisting and supporting NDIS participants.
No matter which specific service or support is required, they work closely with NDIS participants to help them to achieve their goals. Where appropriate, they also work collaboratively with family members, advocates, support coordinators, plan managers, Local Area Coordinators, and the NDIA.
All services are delivered with clear, timely and frequent communication, and with respect and care to all parties.
Our evidence-based Occupational Therapy interventions, treatments and supports include:
Functional Capacity Assessments
Psychosocial Functional Capacity Assessment
Supported Disability Accommodation Assessment
Supported Independent Living Assessment
Assisted Technology Assessments
Guide Dog Assessment
Complex and basic home modifications
Specialised and complex equipment prescription
Specialised seating and wheelchair prescription
Scooter and mobility assessment and training
Home rehabilitation and therapy
Falls prevention
Manual handling training and education
Pressure care education and therapy
Pressure care device prescription
Mental health therapy
Stroke and neurological rehabilitation
Cognitive assessment and retraining
Access solutions
Dementia care and planning
Whatever you need, our Occupational Therapists will assess your situation and provide personalised services to help you do the things you want and need to do to, in the most effective way possible.
Our Occupational Therapists use the latest research and technologies in their field to assess and design programs that are evidenced based, efficient and effective. This ensures that you (or someone you care for) are always receiving the highest quality services.
If you're ready to get started with Ability Action Australia's Occupational Therapy for NDIS participants, we are ready to help. Simply contact the Ability Action Australia concierge service on 1800 238 958 or complete our online referral form.
Ability Action Australia in part of the MedHealth group of companies allowing us to provide services Australia wide.