Benefits and development
When you join our Ability Action Australia family, you become part of a values-driven organisation that authentically wants to improve the lives of people living with disability.
You also become part of a group that encourages career growth, promotes inclusion and welcomes difference, and genuinely cares about your wellbeing.
With us you'll find your ideal job, where you can:
Work with purpose
Engage in meaningful work
Always learn new things
Grow as a professional
Be yourself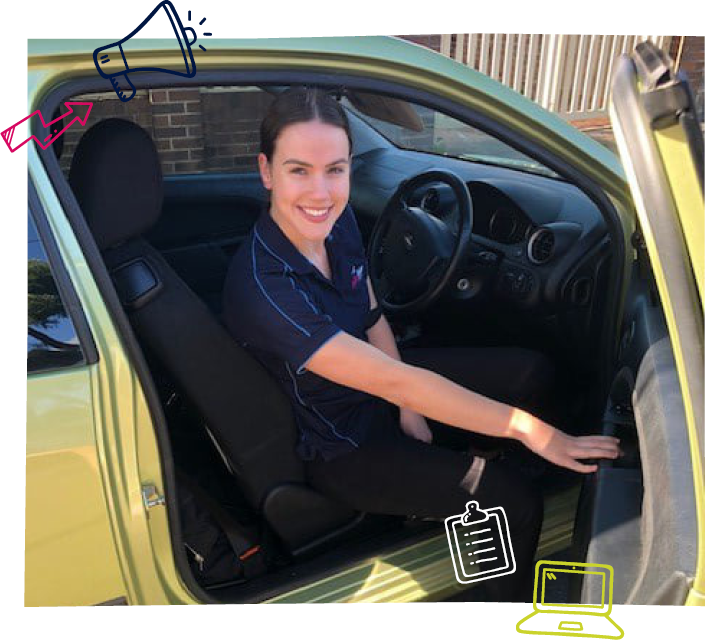 Because you support so many, we support you with a range of benefits that will help you thrive. These benefits include:
Above average salary package
Car allowance
Laptop
Smart phone
Incentive program
Relocation packages
12-month retention bonus for select roles
Comprehensive induction process to get you off to a great start
Unlimited career growth options through Ability Action Australia and our parent company, MedHealth
With us, you gain all the benefits of being part of a start-up culture (creativity and contributions are highly valued) plus the added benefits of being part of our large, stable parent company, MedHealth.
Through this corporate connection, our people have access to a range of further incredible benefits to support health and wellbeing.
These added benefits include:
Paid parental leave: We value the health and wellbeing of you and your growing family. We offer a combination of paid and unpaid time-off and other ways to support you including help to prepare you for returning to work, and help finding childcare.
Flexible working hours: We've embraced flexibility and agile working, which says work is an activity and not a place.
Health and wellness: We've partnered with national health insurance providers to offer our team members discounted rates on a range of products
Travel club: Our partnership with Travel Club provides all employees with easy access to a wide range of unique travel deals
Salary packaging: Take your pre-tax dollars further with the ability to access a range of salary packaging goods and services
Star finder referral program: Help to grow our successful team by referring candidates to any role, anywhere, at any time and be rewarded
Novated leasing: Our partnership with Smart Salary provides all team members with the ability to finance their vehicle through novated leasing
Ability Action Australia offers professional development and learning opportunities through the MedHealth Academy. Working with our network of consultants, team members and external expert partners, the MedHealth Academy focuses on collaborative PD activities, highlighting work-based learning.
Using a range of delivery methods such as podcasts and online learning, our people can accrue and record continuing professional developments points, learning valuable skills which improve techniques, knowledge and experience.