Our important work
We asked one of our senior occupational therapists from Sydney, Rachel Ownsworth, to share some details about a recent day at work.
Rachel's been with Ability Action Australia since our inception and one of the things she loves most about her job is being able to work so closely with her participants and their families.
Having previously worked in the hospital sector, she prefers being much more hands on so that she can see and celebrate the progress her participants are making.
Recently, Rachel met a 15-year-old boy with Albinism, an inherited disorder characterised by little to no melanin production, pale skin, eye conditions and sensitivity to the sun.
In this case the young man is very short-sighted and also has a language impairment. He needs support in several areas, such as developing the confidence to catch public transport as he won't ever be able to drive.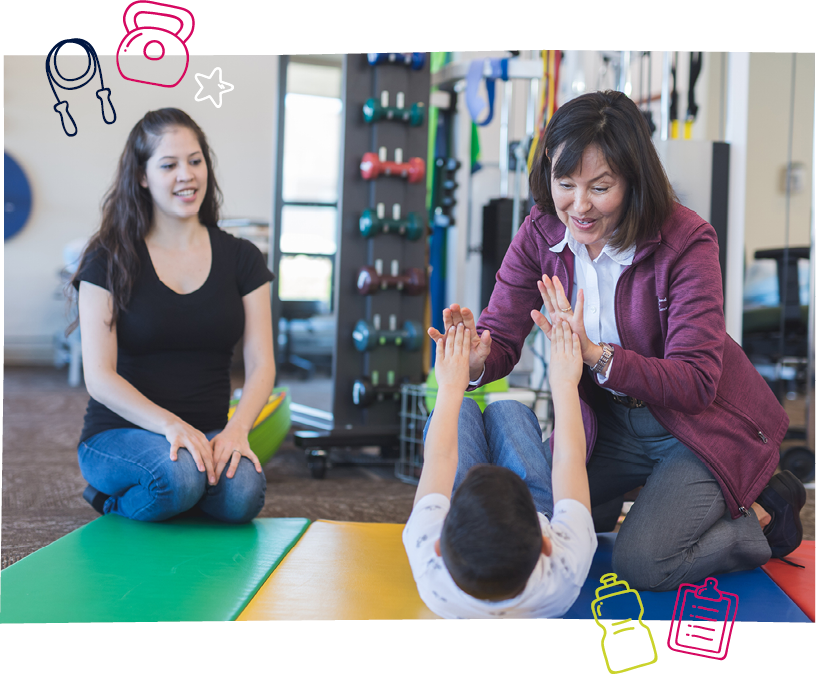 He also needs to develop greater confidence with accessing the community more generally, and with personal care and domestic tasks so that he's able to be more independent at home and less reliant on his mum.
After meeting his family, Rachel undertook a range of assessments to properly determine the functional impact of his disability on his capacity to engage in each of these activities.
For example, she observed how well he is able to read his books on his assistive technology device, and how well he is able to write his name and address.
The objective is to develop specific goals for increasing his independence in a collaborative way with his family, and then working closely with him on a regular basis to help him overcome his barriers.
At the end of the session Rachel went back to the office and wrote up a report that documents all of her findings and makes recommendations for his therapy going forward.
She says the best thing about her job is being around to witness her participants' lives improve over time.
For instance, one of her other clients is a five-year-old boy who was only able to scribble his name when she first met him. Now, after several months of therapy he has made massive progress and can not only write his name but is also able to sit still and pay attention during a 15-minute school session.
While many of us accept without question the ability to perform these simple tasks, for someone living with disability these small wins are hugely important to improving their independence and therefore the enjoyment of their daily life.
A key reason for why Rachel is able to work so well with her participants is the support she receives in the area of her continuing professional development from Ability Action Australia.
She has already completed two training courses in the last several months after telling her manager what she wanted to learn and how it would benefit her, her clients and the company.
She believes Ability Action Australia is more supportive of her development than other companies because we follow through on our promises.