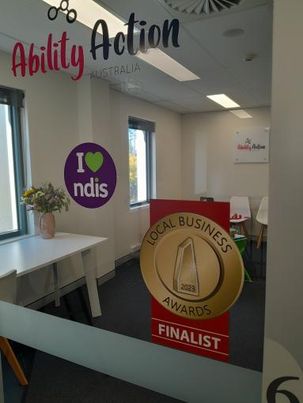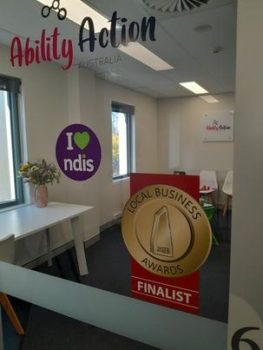 Ability Action Australia's Camden team has been named a finalist for 'Outstanding New Business' at the Camden Local Business Awards. This recognition highlights their dedication to delivering exceptional services and making a positive impact in the community. Join us as we celebrate their remarkable journey and the meaningful contributions they have made to people with disabilities, their families, and the community.
About the Local Business Awards
The Local Business Awards recognize the work, contributions, and efforts of a wide range of businesses across Camden. Finalists are selected based on the number of nominations they receive in their category with a judging panel determining the winner of the category. Winners will be announced at the annual Local Business Awards Gala Presentation Evening on Tuesday, 15th of August at Camden Civic Centre.
A Culture of Excellence and Continuous Improvement
Recognition of the Camden team is a reflection of the team's commitment to excellence and continuous improvement. Over the years, Ability Action Australia has established itself as a trusted NDIS provider, delivering comprehensive support and empowering individuals with disabilities to lead fulfilling lives. The team also continues to enhance their services through ongoing professional development, adopting innovative approaches, and staying up-to-date with the latest advancements in the field of disability support. This culture of excellence and constant evolution enables Ability Action Australia to consistently deliver the highest quality of care to their participants.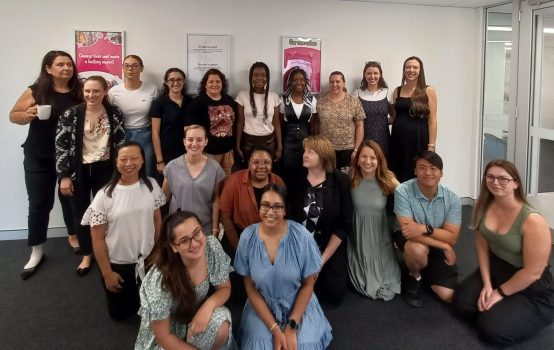 Making a difference in the community
In addition to offering exceptional services, Ability Action Australia's Camden team has demonstrated a strong sense of community engagement and social responsibility. They have actively collaborated with local organisations, fostering partnerships that create opportunities and promote inclusivity. This has played an instrumental role in raising awareness about disabilities and breaking down barriers.
Business Partner in Camden Emily Williams expressed appreciation to her wonderful team of clinicians, saying, "I hope this nomination highlights the wonderful work our clinicians do daily and the impact we have within our local community. As our team has grown and continues to grow, we have been able to expand our services to reach more people, families, and participants, helping more people living within our community to get more out of life today!"
"We are a group of locally residing clinicians who are equally passionate about allied health services and the community. This award nomination reflects our passion for both, as well as our hope to have everyone living with a disability within our community included and supported."
For more information on the 2023 Local Business Awards in Camden and the achievements of the finalists, visit the Local Business Awards website. Winners will be announced at the presentation night on August 15, 2023. Good luck, team!