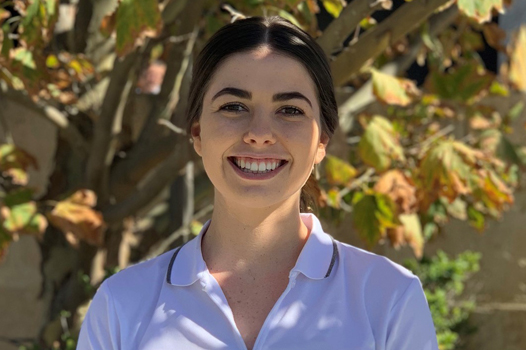 Brianna McNeill
In her work, Brianna loves helping people to achieve things they didn't think possible.
She's passionate about teaching her clients how to help themselves and empower them to have control over their disability through exercise. Brianna passionately believes everyone can feel better through exercise and that it is the best medicine you can take.
Her skills and experience include:
Working with adolescents from 12-17 years with intellectual disabilities and developmental disorders. This includes delivery of exercise programs, hydrotherapy and land-based games
Conducting functional capacity assessments, and assessments for clients through the Department of Veterans' Affairs, Work Cover, Enhanced Primary Care Program and privately. Exercise prescriptions for clients with a range of musculoskeletal and psychological injuries
Conducting one-on-one and three-on-one Pilates classes for clients with a wide range of conditions, including amputees, Parkinson's disease, stroke and other cardiovascular and musculoskeletal conditions
Working with clients with spinal injuries and acquired brain injury, including delivery of upper body strengthening for paraplegics and gait retraining for client with brain injuries
Brianna services the Perth metropolitan area.