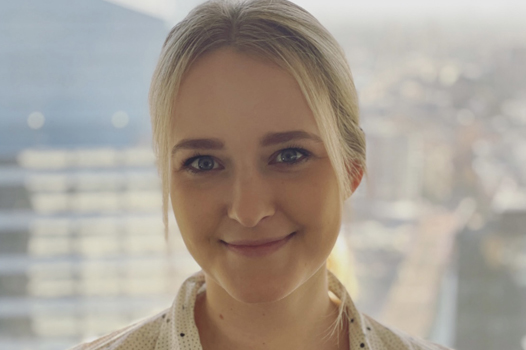 Kimberley Davison
Kimberley is responsible for creating partnerships and strategically sourcing top talent within the allied health sector, as well as fostering a positive employee experience for our team members.
She has two years of allied health recruitment experience working across disability, aged care and occupational rehabilitation. In her previous role as a healthcare talent acquisition specialist, Kimberley headhunted and managed relationships with talented allied health professionals. She also nurtured long-term partnerships with clients and stakeholders within the NDIS, occupational rehabilitation, aged care and government sectors.
With a special interest in mental health and complex disabilities, she takes great pride in finding the best people to work with our most vulnerable members of society. Kimberley loves being afforded the opportunity to see our health professionals grow and develop their skill set with each life they touch.
Her personal and professional journey with respect to the NDIS has been very rewarding as she experiences the amazing benefits to the lives of friends and family members, including seeing them thriving in environments that once posed a challenge.
Kimberley has loved seeing her young nephew thriving in school, at home and in the community now that he has been linked in with the NDIS within the early childhood early intervention stream. He is now accessing much-needed supports such as psychology, occupational therapy, and speech pathology.